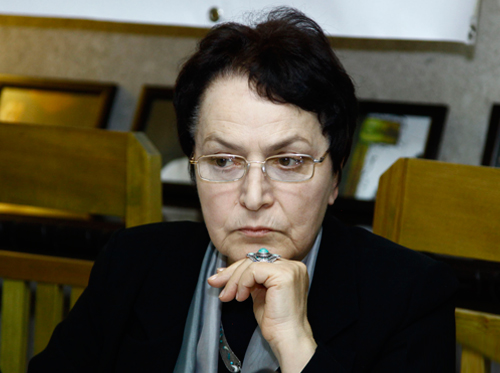 On 19 February 2004, by the Decree of the President of the Republic of Armenia was appointed as a RA Human Rights Defender and took office on 1 March, 2004.
She was born in Baku. Graduating from the Azerbaijan State Pedagogical University started working as a pedagogue.
In 1968 she moved to Yerevan and worked in various scientific research institutions from 1968 to 1991.
1990-1995 worked as a Chief Expert of the Special Committee on Artsakh Issues of the RA Supreme Council.
In 1991 she established the Foundation Against the Violation of Law NGO and is its Executive Director. The organization develops and carries out various projects aimed at finding and returning the hostages, missing and war prisoners, providing legal, medical, psychological and moral support and protecting the rights of those people.
By the efforts of Larisa Alaverdyan, the first rehabilitation center in the South Caucasus for the victims of organized violence was created. From 1992 to 1996 dozens of Armenian children were returned to their motherland thanks to the initiative "Save the hostage children".